KONNA
A surrealist virtual world built for electronic producer KONNA
We worked with producer and songwriter KONNA to create the branding and artwork for his EP 'Versions'.
The creative approach was centred around a dreamlike surrealist world that portrayed the mood and feeling of the music as well as using identifiers that subtly portray his use of samples and found textures.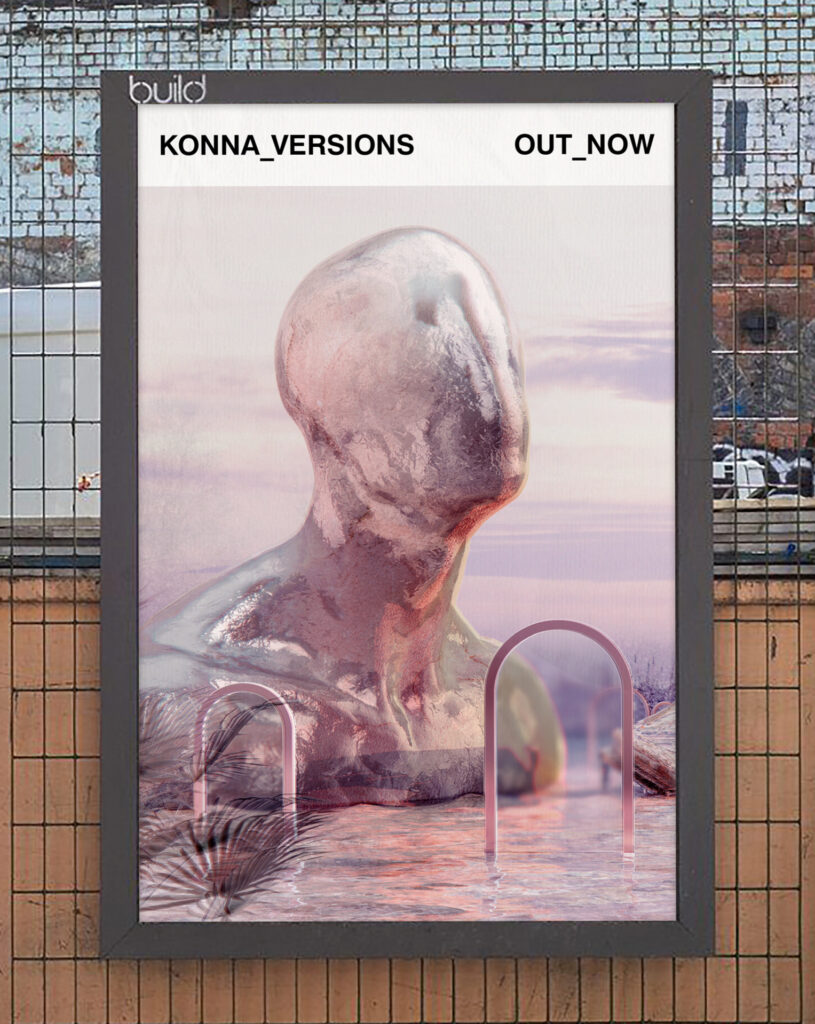 THE NAMING SYSTEM
Within the identity an underscore device was used to draw a connection to the process of creation and the multiple 'Versions' before the final outcome is reached. The minimal monochromatic  typography acted as a stark contrast to the busy nature of the artwork.