RAINDROP
Zero plastic waste cleaning
We were approached by eco cleaning startup Raindrop to build a brand that captured their sustainable credentials and that stood out in a saturated market.
In response to this we created a clean and approachable visual identity centred around instagrammable branding that positioned Raindrop away from their outdated competitors.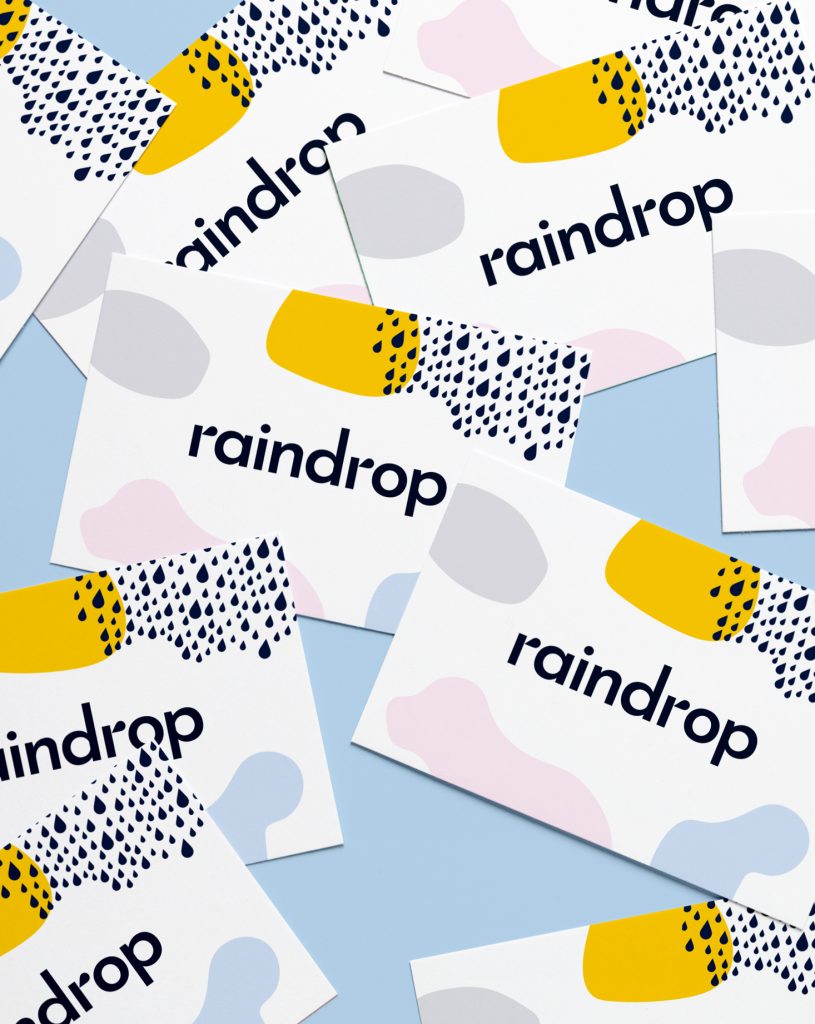 SUSTAINABLE DESIGN
Built on the foundations of a friendly sans serif typeface we crafted small details such as the arms of the 'r's to subtly draw reference to the name and the dispenser bottles themselves.
The flexible identity was rolled out across a range of products made from sustainable materials that customers would be proud to own and share.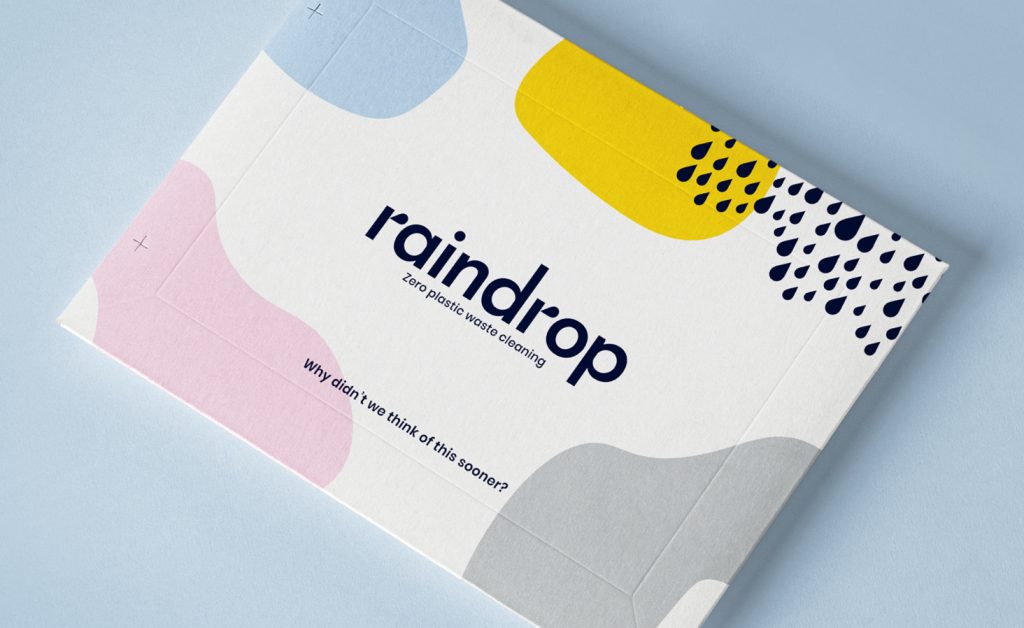 A FLUID LANGUAGE
To contrast the structure of the logo and typography we created an abstract graphic language that drew inspiration from the shapes of puddles, splashes and splodges from around the home.
Using the colours of the individual sachets, we developed a contemporary secondary palette that could be used to accompany the minimal iconography for the three types of cleaner.