RENÉ
Copy with character
We were commissioned by Peckham based copywriter René to create a simple yet impactful brand identity for his growing business.
The concept was inspired by the use of punctuation in writing with the ownable E peeling out of the logo to become a bold abstract super graphic and dynamic motion lead graphic pattern.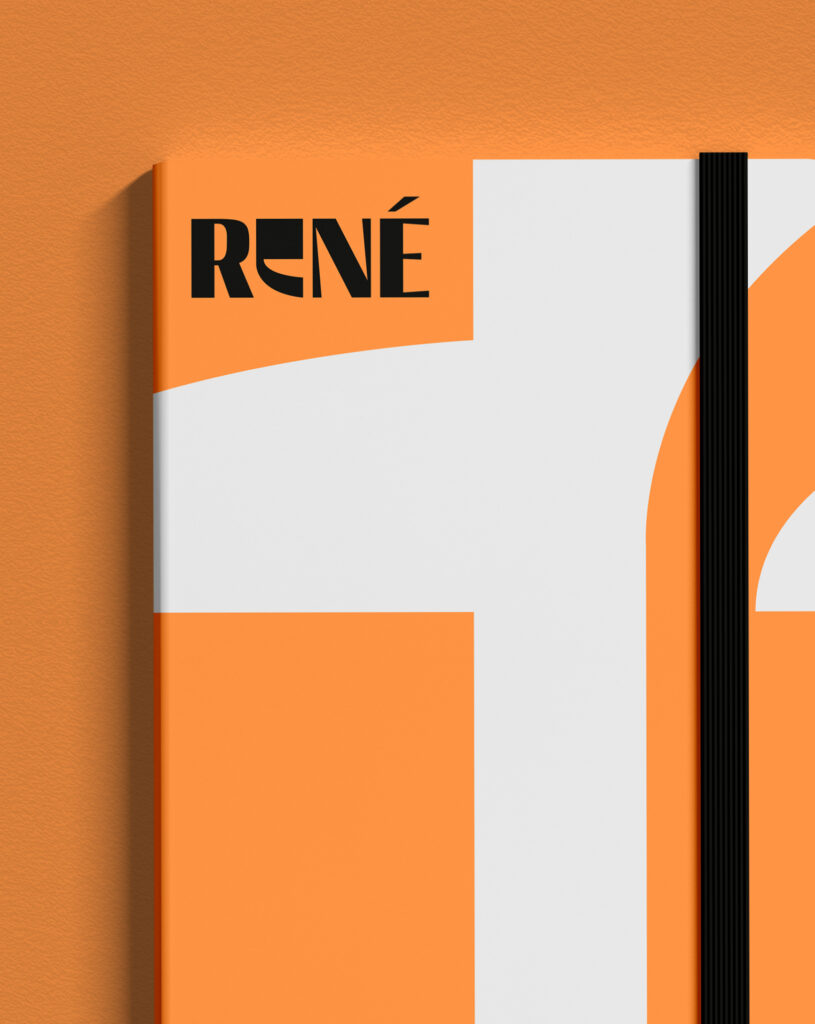 THE HIGHLIGHT
A key part of the identity was the orange highlighter pen inspired device that was used to call out key headlines and pieces of copy across different forms of collateral and communication. The asset worked to break up the copy lead website and create clear typographic hierarchy.