NEW BALANCE SQ
London Marathons virtual home
We were tasked with creating an engaging virtual retail experience for runners ahead of the Virgin Money London Marathon. Working alongside creative production house tpd we created an immersive virtual experience for New Balance and retail partner SportsShoes.com. 
Aiming to encapsulate the euphoria of running and celebrate the community, culture and DNA of the city we developed the New Balance SQ, a virtual end of Marathon meeting point that aims to engage, connect, educate and inspire.
CAPTURING CULTURE
We defined an in-depth spatial strategy in order to fully establish the purpose of each space. Drawing inspiration from local architecture and cultural signifiers that when combined formed NB SQ. A platform that can easily adapt across other city environments.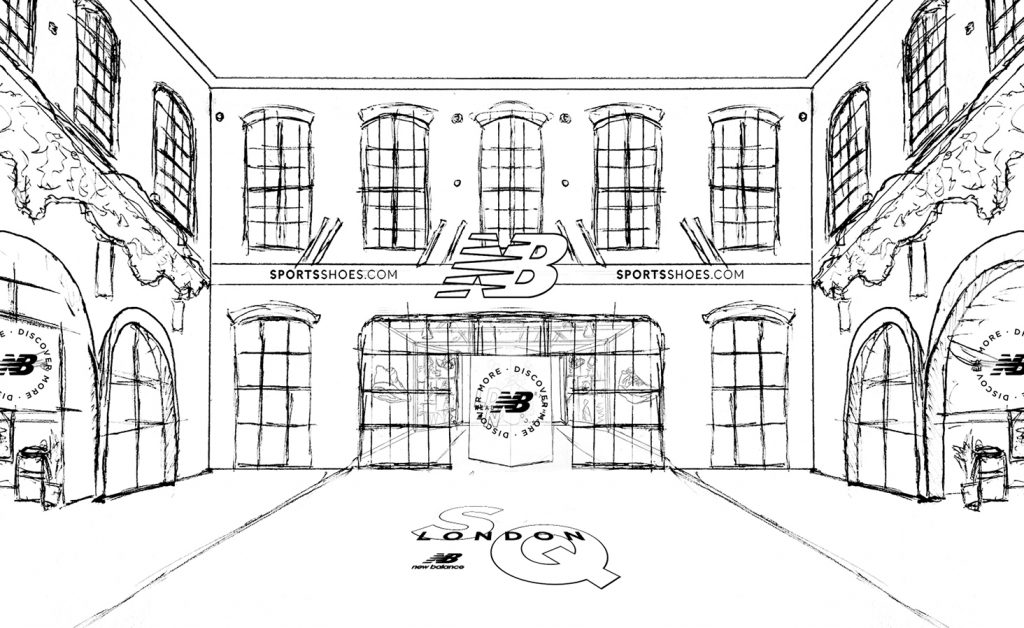 REDEFINING RETAIL
The focal point of the experience is undoubtedly the store. The warehouse inspired space is built to showcase the New Balance London Marathon Collection. Users can learn about each products unique features, move around each item in 360, explore different colourways and view the products in augmented reality.