FUTURES FESTIVAL
A motion lead brand platform for Pinewood Studios
We were commissioned by Media Ace on behalf of renowned film and television studio Pinewood to create the brand and event graphics for Futures Festival, a two day event focused around highlighting the opportunities within the industry for students and young adults.
The identity was inspired by the movements and forms of a film reel which played out through the scrolling letters in the logo and typography as well as the supporting visual language which acted as a vibrant backdrop to the event and marketing collateral.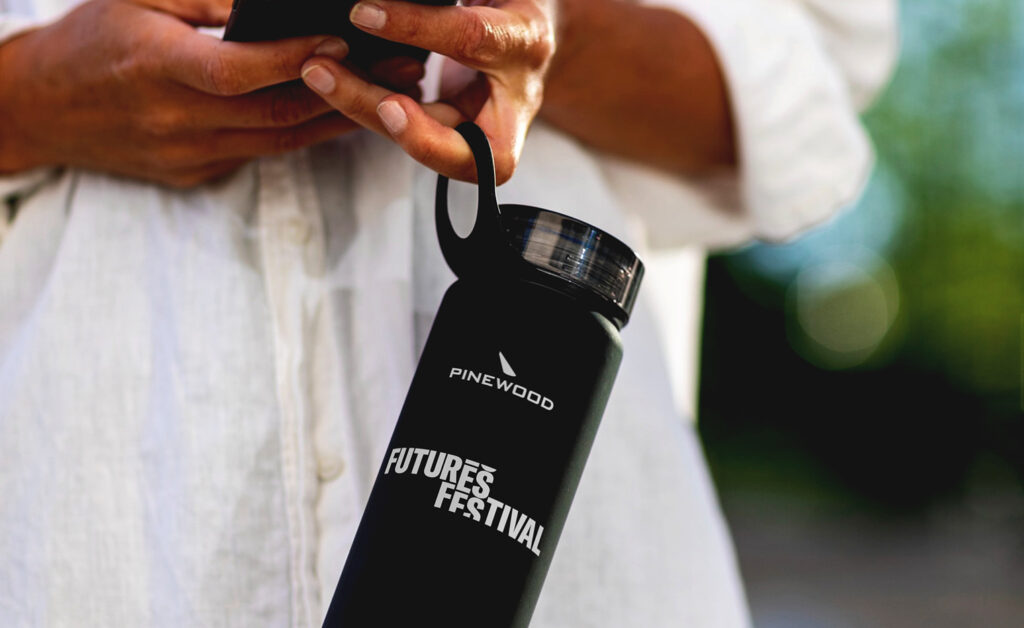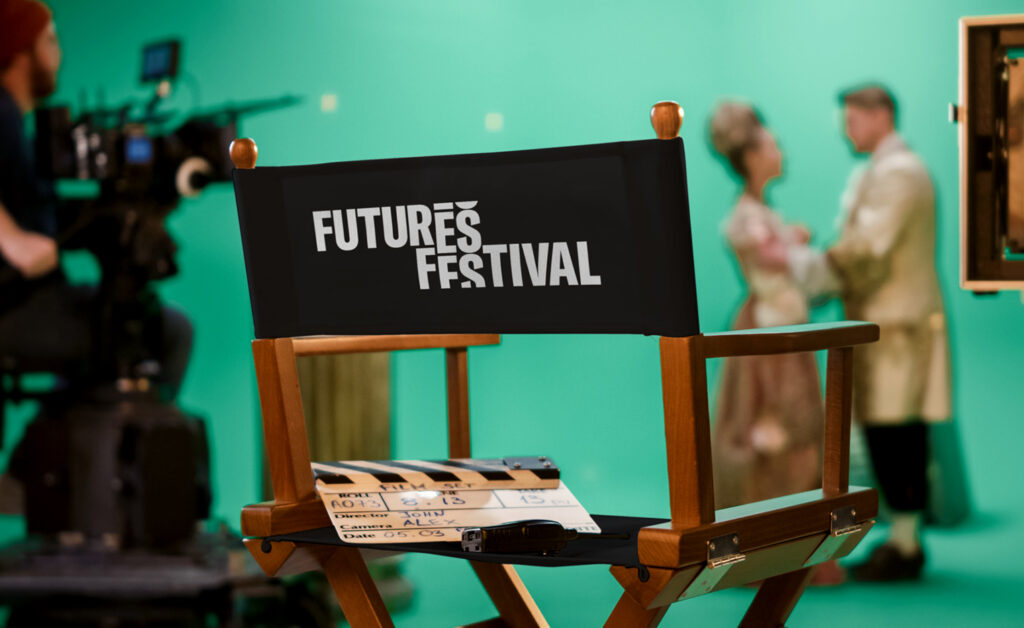 THE EVENT STRATEGY
As part of the project we created an in depth spatial strategy that aimed to highlight each groups unique journey and visitor experience whilst defining a range of graphic touch points that worked both functionally and aesthetically.
The sold out event welcomed over 4,000 young people from all over the UK for Futures Festival 2022. Visitors were able to meet employers and industry professionals, take part in workshops, attend talks and experience Pinewood Studio's filmmaking facilities.