P MONEY x WHINEY
An audiovisual experience for DnB & Grime
We were recently commissioned by Hospital Records to create the live visuals for P Money & Whiney's audio visual tour which debuted at the final run of shows at Printworks in London.
The approach for the creative direction consisted of 3 key elements built to reflect each asset of the project, with hard hitting typography, fast paced, dynamic background textures and the inclusion of footage to highlight the unique artist features. These 3 core elements created the foundations of the 13 full length visuals that were created and cut to each track.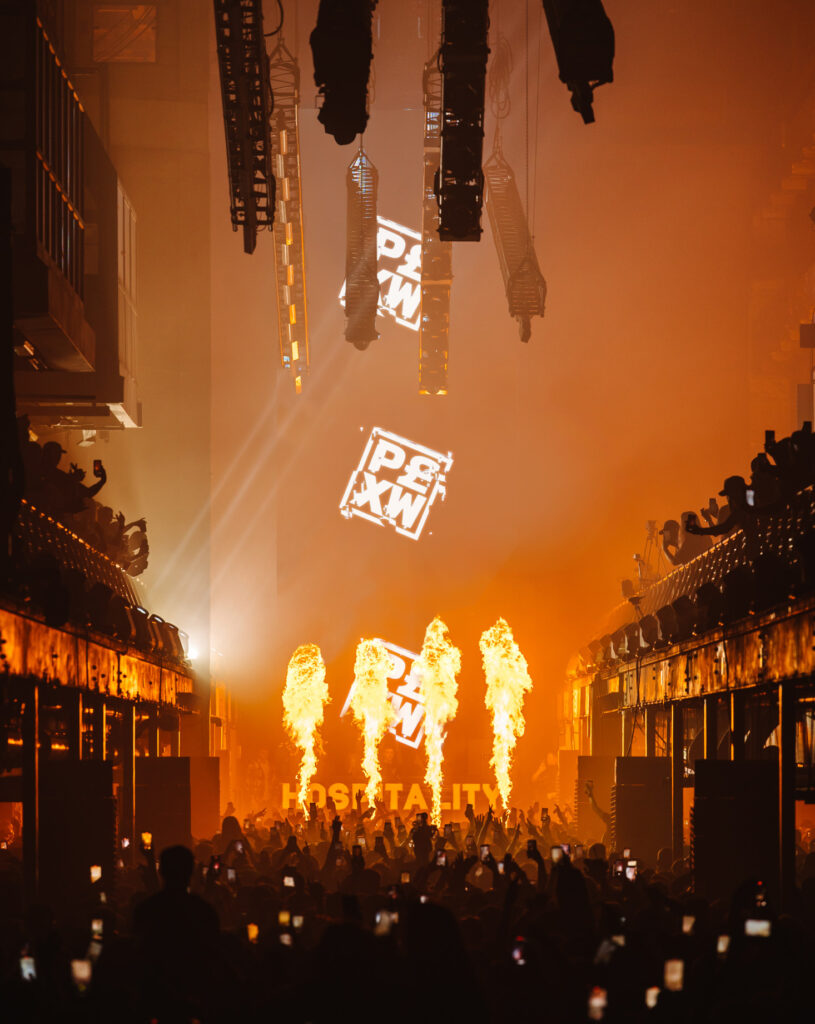 13 BESPOKE VISUALS
With each of the 13 visuals we created bespoke graphics and motion elements to tell the story of each track. 'Buss The Red' featured flashing red circles to create a connection to red traffic lights and 'Dead In The Eye' used footage of macro and micro combinations of eyes to create depth. The consistent dot work aesthetic made a huge impact on the screens, creating a unique visual experience as a backdrop to the P Money x Whiney tour.