We design and develop bespoke websites, working from wireframing through to content creation and upload. Each website is fully responsive with a user friendly and robust backend system making it easy to update.
SYBARITE
Website design and ongoing consultancy for Sybarite, a global design studio leading the evolving world of experiential culture in retail & hospitality.
PIRC
A new dynamic website for Pensions & Investment Research Consultants (PIRC), Europe's largest independent corporate governance and shareholder advisory consultancy.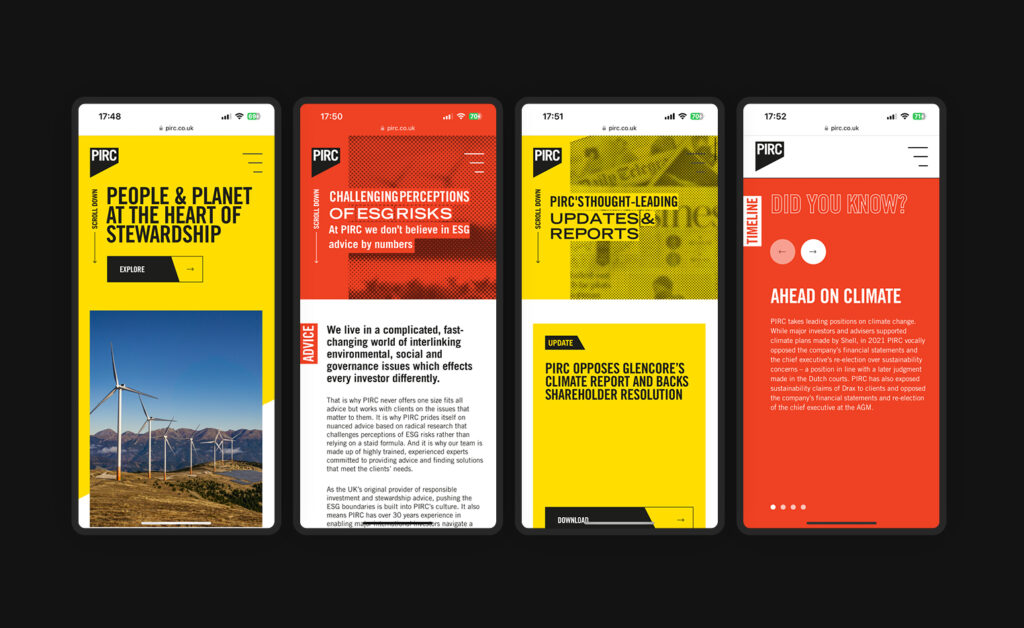 BANDA
A minimal portfolio site for Banda Property, a multi-disciplinary property practice, covering property search and acquisition, development, project management, architecture and interior design all over the world.
SPIRITED STORIES
A new contemporary website for Spirited Stories, an innovative travel company that brings together lovers of food, wine and spirits in the world's most delicious destinations.
NEW BALANCE
An online virtual retail activation for global sports footwear company New Balance ahead of the London Marathon.
PRINCIPAL
A new website for Principal, an award-winning events management agency across live virtual and hybrid.
FRTYFVE
A data-driven website for record label and publisher FRTYFVE, that uses technology to focus on artist growth specifically across social platforms and streaming services.
A LITTLE HEMP
A new ecommerce website for A Little Hemp, a premium and innovative new CBD product brand, made from natural ingredients and flavours.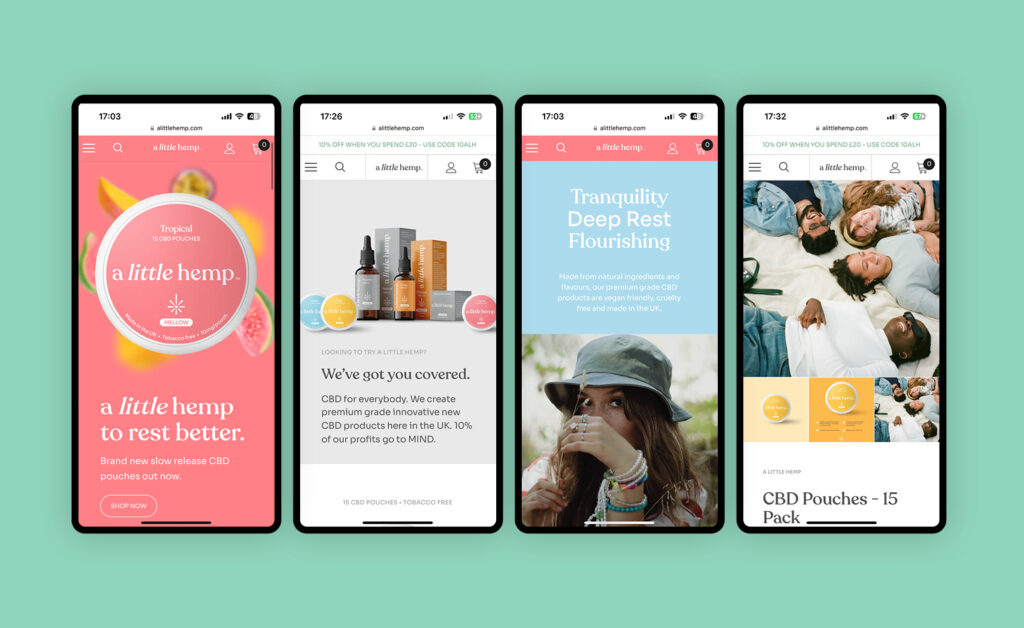 INHOUSE
An impactful single page site for Inhouse Creativity, a fashion consultancy and 3D design agency that supports brands and retailers to simplify their processes.